Join These Brands In Our Network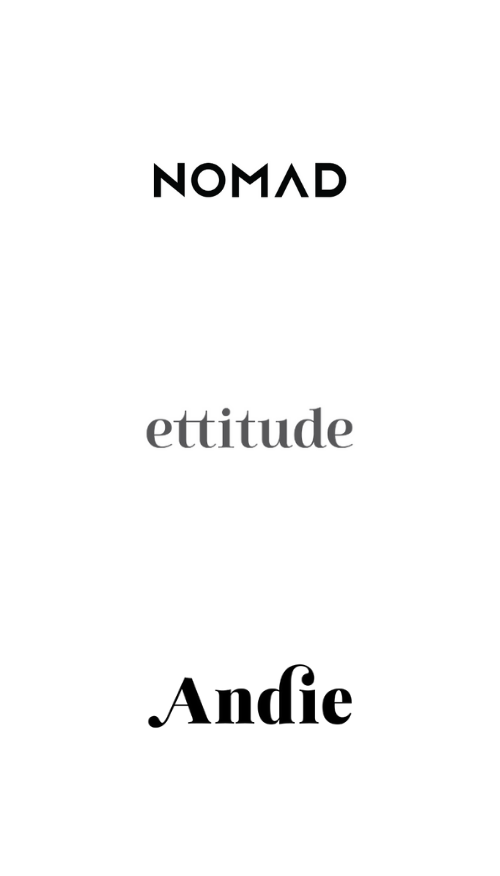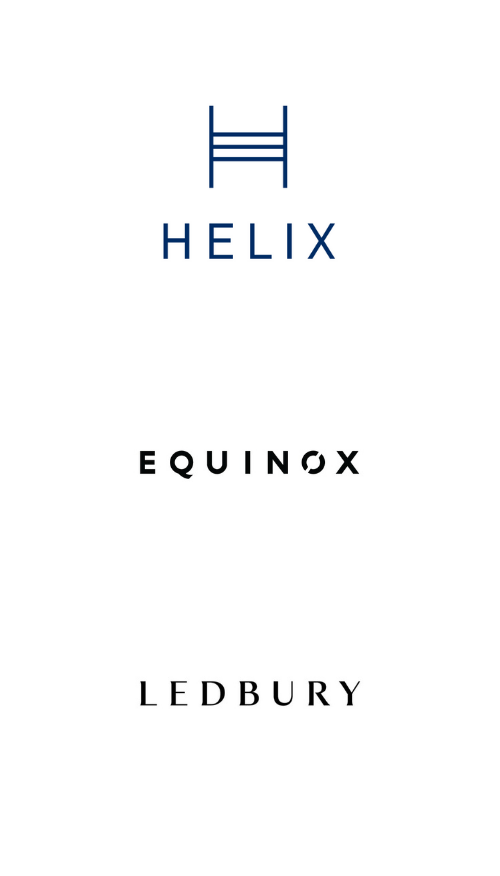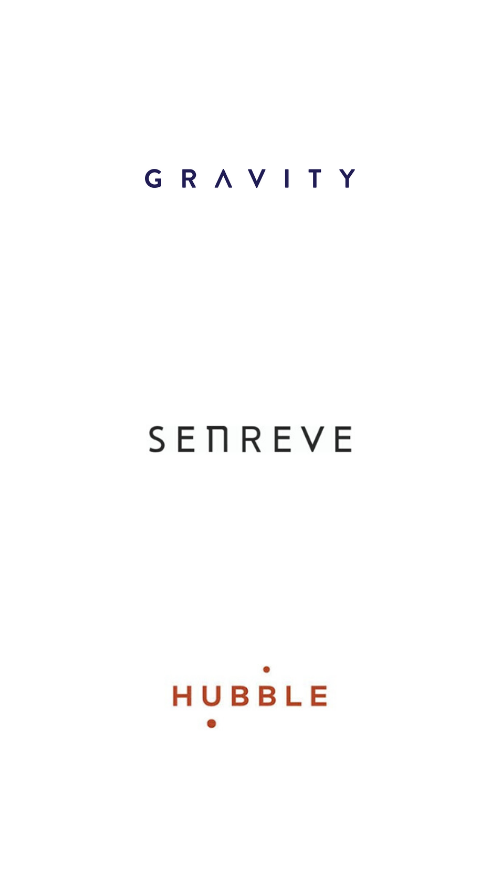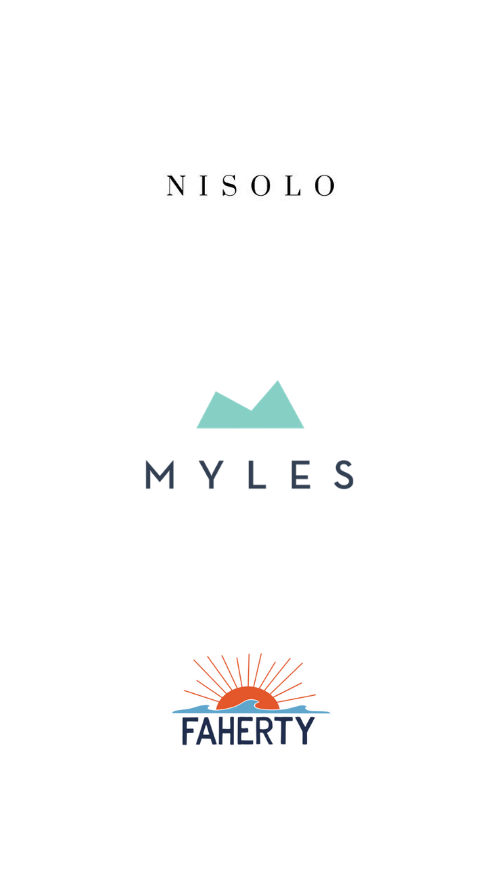 Unlock New Opportunities For Your Brand
PARTNER
Partner with leading brands in our two-sided network.
SHARE
Share your inventory for other leading stores to sell.
EXPAND
Expand your store's product offering with zero inventory commitments.
How It Works
---
Think of us as the switchboard that allows two online store admins to connect and have commerce flow between them. We enable real-time synching of products, inventory, orders and payments between partnering stores.

Step 1: Apply To the Network
Apply for admission to our network of elevated brands and stores. Just install our Shopify app (no dev work required) and fill out your store profile to apply.
Once approved, explore our curated marketplace to find brand partners. In each partnership, there is a Supplier and a Retailer.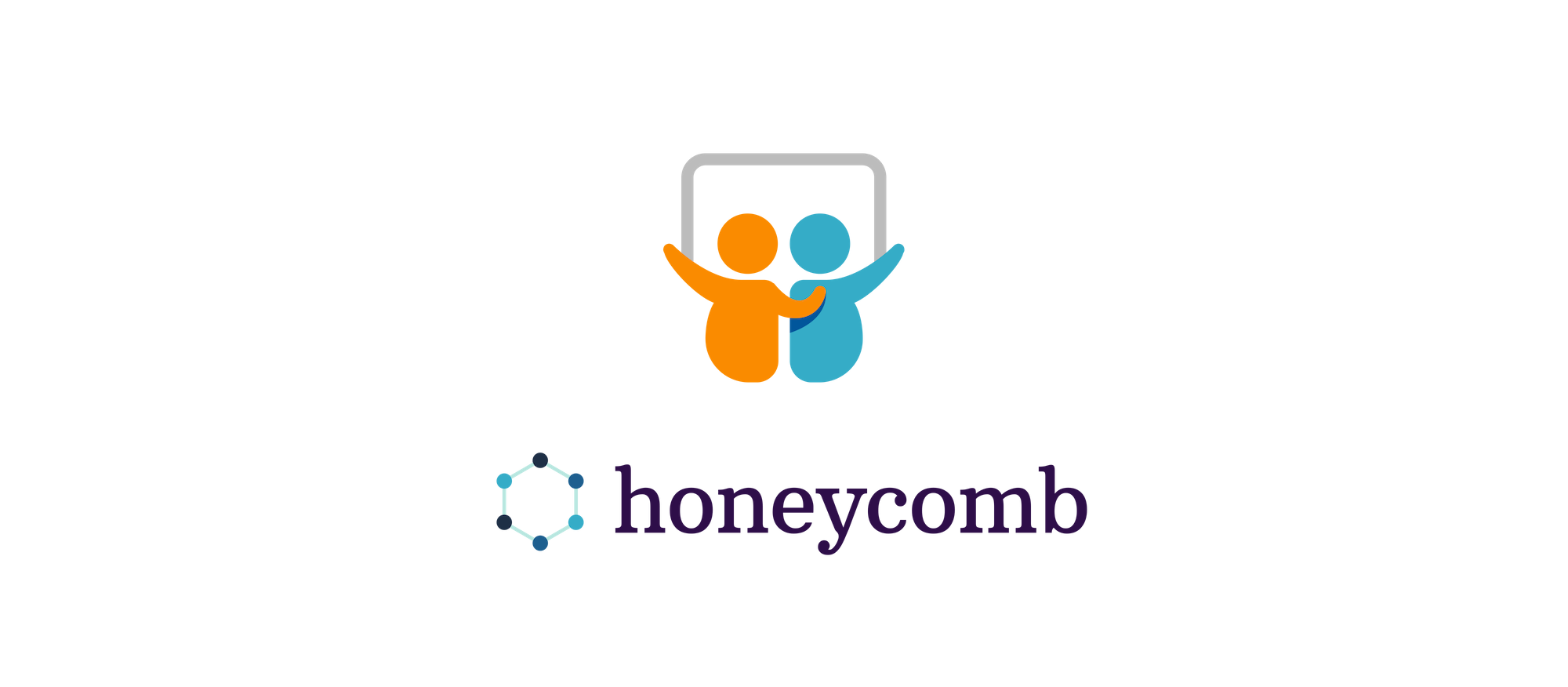 Step 2: Add & Sync Products
The Supplier decides which products to make available. The Retailer can then automatically insert any of these products into their Shopify storefront.
Step 3: Start Selling
Honeycomb automatically injects any item sold on the Retailer's store as a new order into the Supplier's Shopify admin. All payments between brands are handled by our platform.
Economics & Responsibilities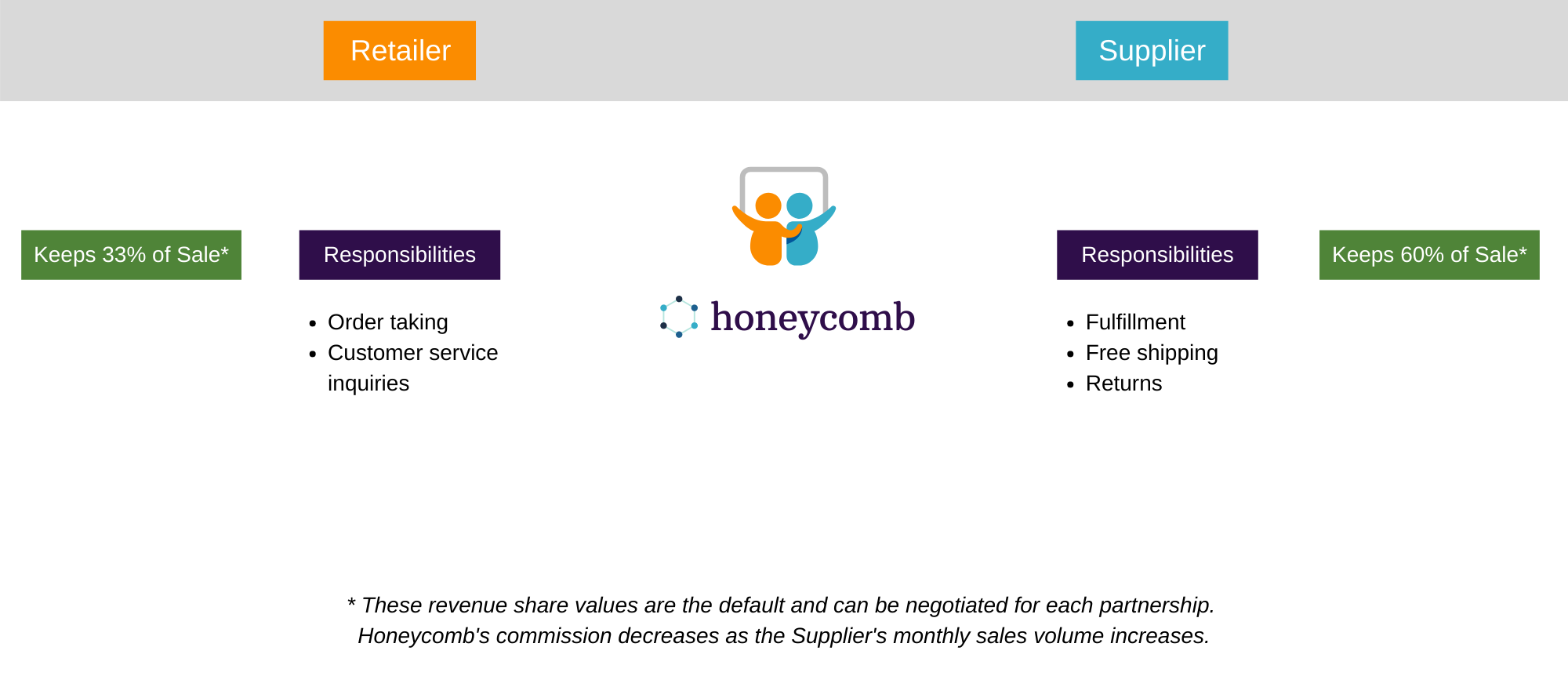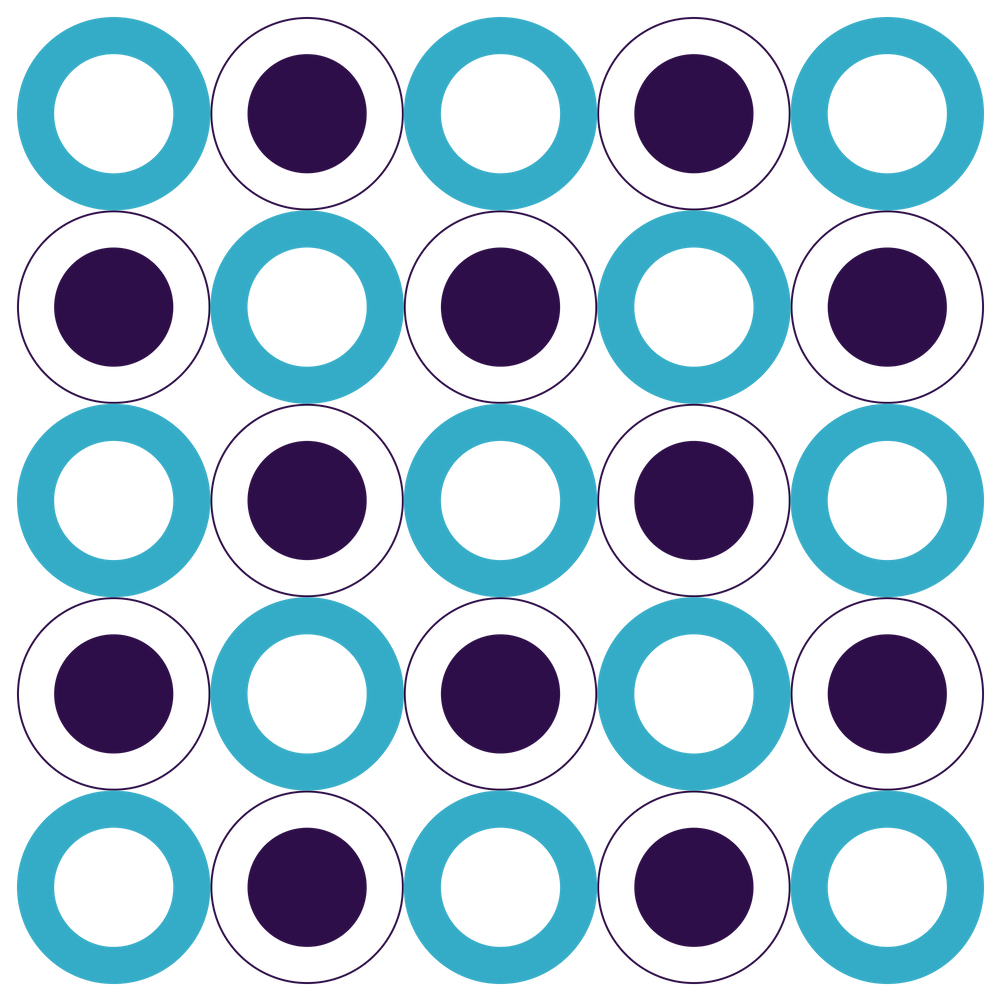 Let The Creativity Flow
Complete The Look

Send an accessory product to a Retailer for one of their editorial shoots. The Supplier's product can then be sold as part of a "Complete The Look" experience on the Retailer's product display page.

Extend the lifecycle of your audience

If your product is a one-time purchase, create automated flows through your CRM to put complementary partner products in front of your audience.

Showrooming

Partner with brands and resellers that have physical storefronts. Suppliers send product samples to each physical location, but when items are purchased, the fulfillment for the products occurs through the Supplier's normal fulfillment operations.
FAQ
Frequently Asked Questions
---
Please visit our FAQs page for answers to the most commonly asked questions.